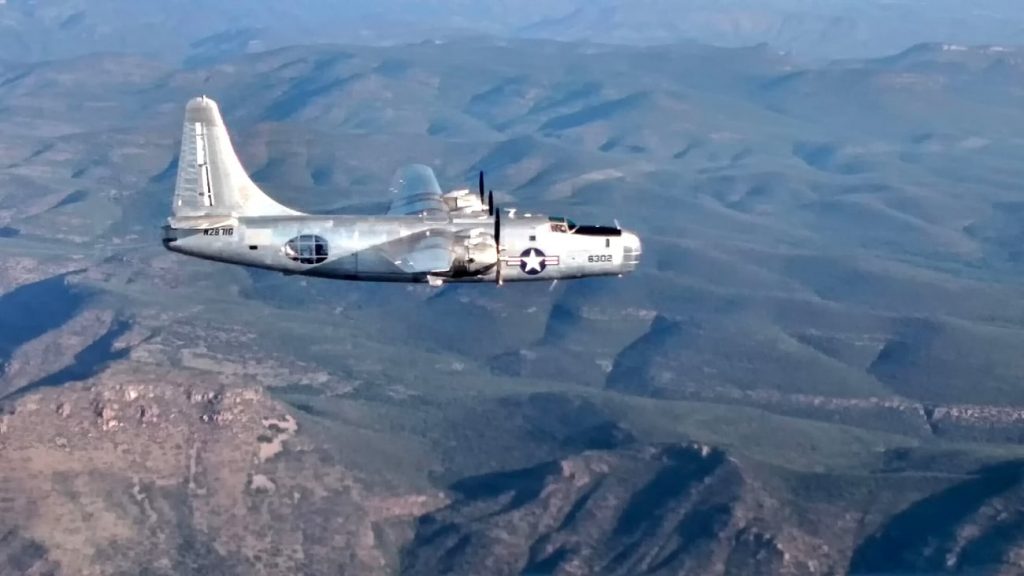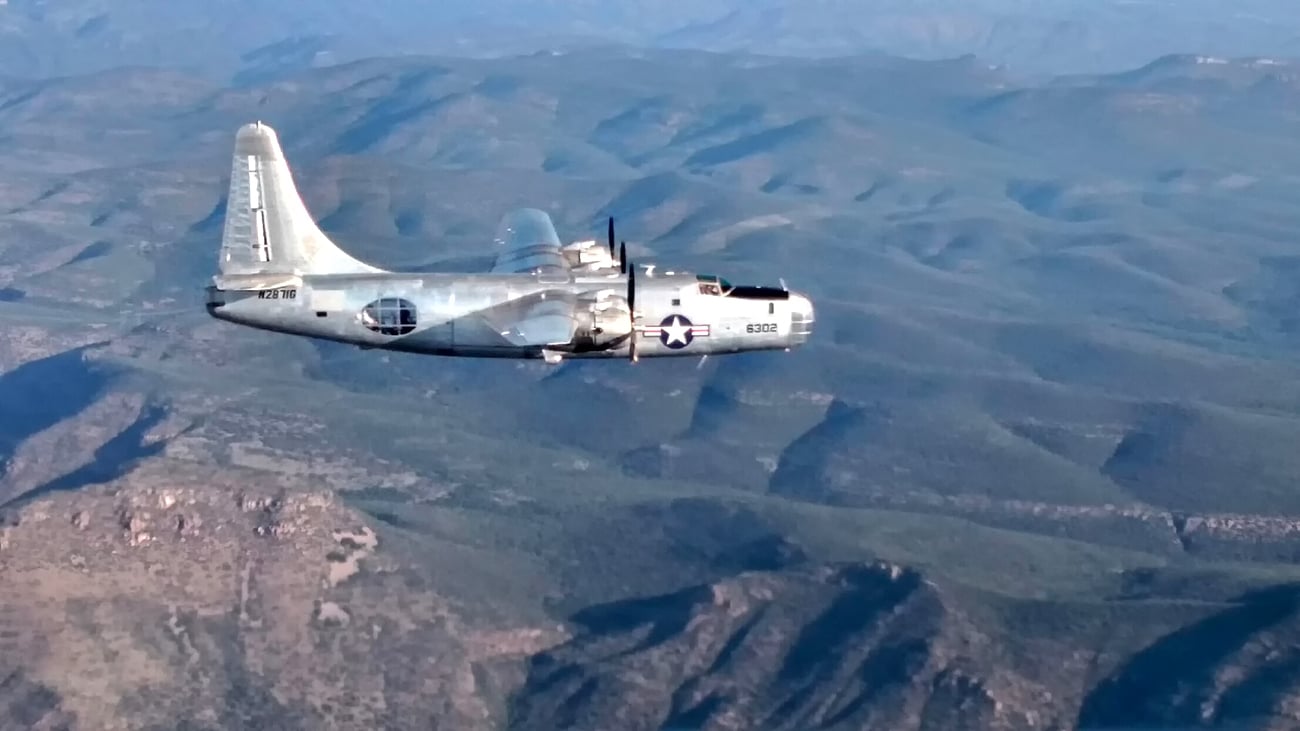 Memories for Oshkosh 2019
In celebration of Oshkosh 2019 I wanted to share some pictures that I took from Oshkosh 2015 that I was unable to post that year.  It was the trip of a lifetime, traveling in the only flying Privateer cross country from Casa Grande, Arizona to Oshkosh, Wisconsin.  My dad, Dave, and I went with the…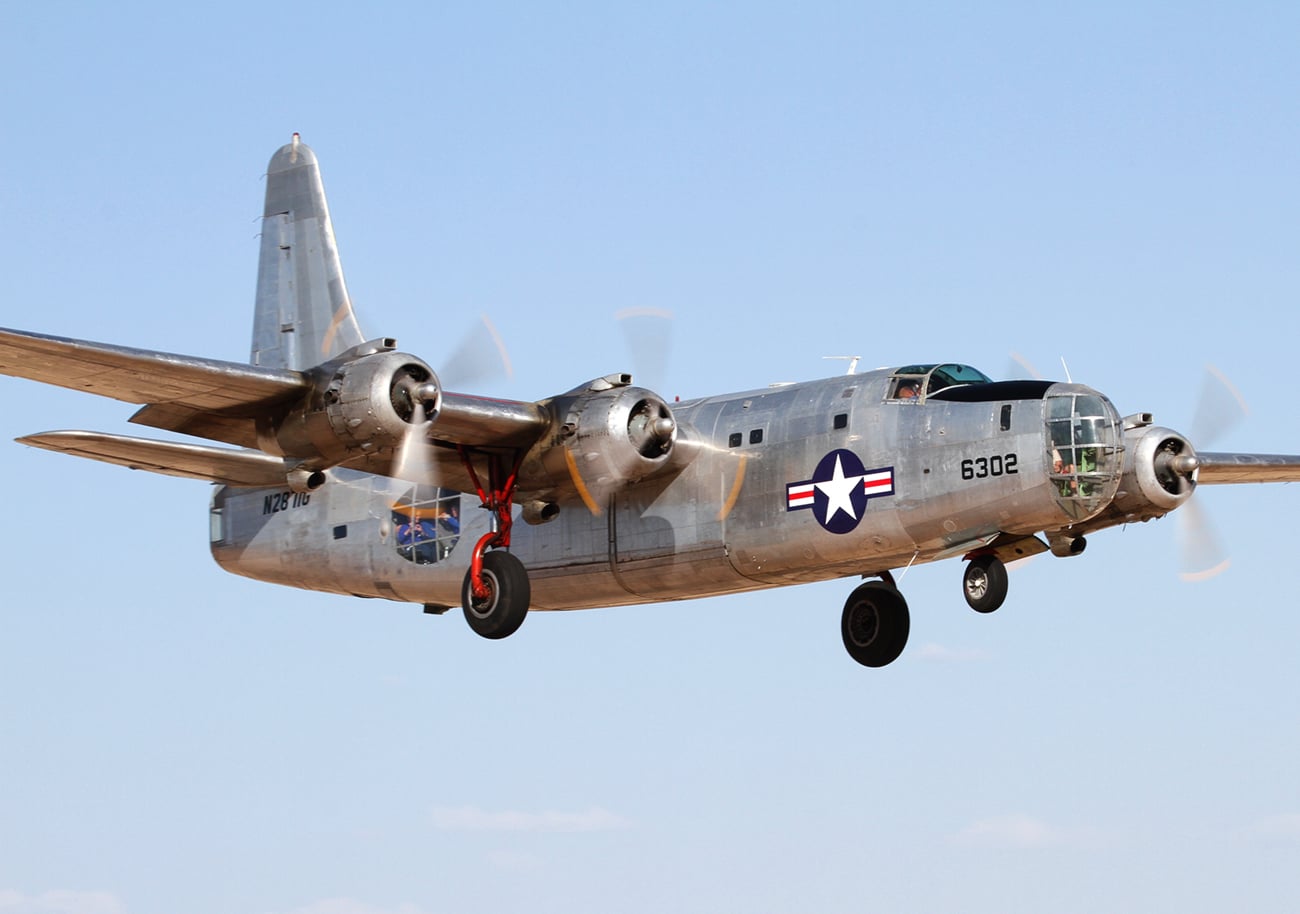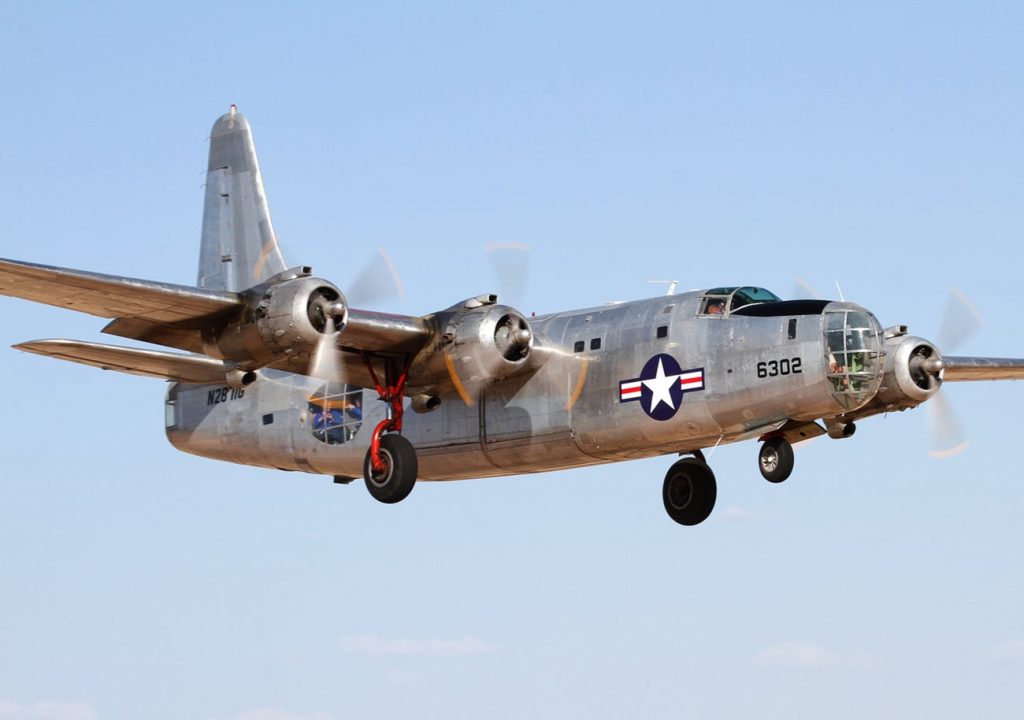 On Friday May 31st, 2013, Dave, Connie, and Lindsey Goss took off with the Privateer headed for the Gillespie Airshow in El Cajon, CA. Lindsey enjoyed her first flight in the PB4Y-2, she even got to co-pilot for a while!
Read More
Doug Champlin was a very complex man. The contribution this one man made to the aviation world is invaluable! With his love of history, old airplanes, and old cars Mr. Champlin created the Champlin Fighter Museum.
Read More
Check out GossHawk Unlimited Inc. in the special resource section in Warbird Digest May/June 2013 issue, number 48.
Read More
The Privateer has been stripped of the bulk of her fire bomber colors. Detail stripping continues as "Stars and Bars" are applied in preparation for the flight to Chino, California. After two weeks of long hard work getting the Privateer ready, GossHawk personnel saw her off on May 3, 2013 as she left for the Chino airshow.
Read More
The team at GossHawk Unlimited prepares the North American T-28C for the flight from Casa Grande to Mesa.
Read More
On February 21-24, GossHawk participated in the National Warbird Operator's Conference as a sponsor in Seattle, Washington.
Read More
The team at GossHawk Unlimited runs the engines of the Consolidated PB4Y-2 Privateer at their facility in Casa Grande, AZ on February 15, 2013.
Read More
Robert Mikesh Former Curator of the Smithsonian's National Air and Space Museum | Aviation Writer and Author | Retired Air Force Pilot This note to you is long over due in which to thank you, not only for myself but I can speak for the National Air and Space Museum as well, for the excellent…
Read More
Doug Champlin Pilot and Warbird Owner | Owner of the Champlin Fighter Museum | Aviation Entrepreneur Last week I received a phone call from the new owner/pilot of one of the three Grummans that I retrieved from Maui many years ago. We had a nice visit and he asked if I missed the finding and…
Read More
Jim Larsen World Renowned Aviation Photographer and Writer | Aeronautical Engineer | President of AeroAcoustics Congratulations to you and your fantastic GossHawk team on a job well done! The Fw190A has had a lengthy journey from the Russian forest to the ramp at Flying Heritage Collection. That journey could not have been successfully concluded without…
Read More